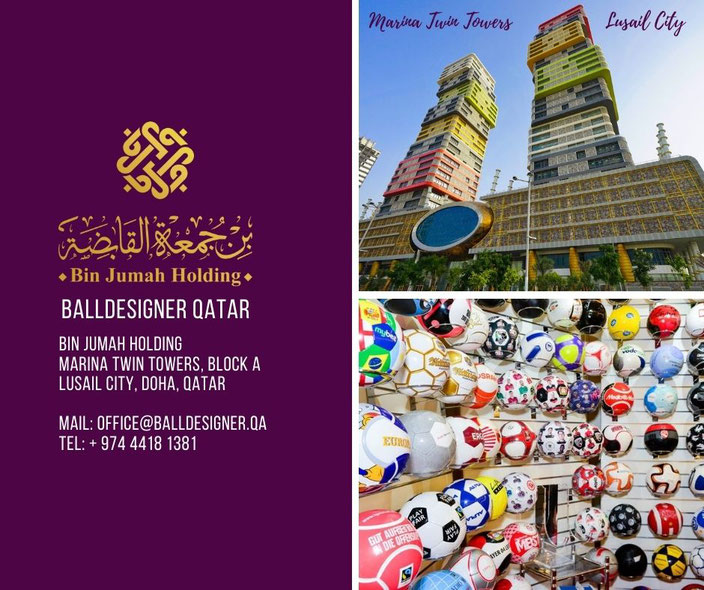 In December 2010, Qatar made history by winning the right to host the FIFA World Cup 2022™ and became the first Middle Eastern country to do so. In the years since, the country has used this opportunity to not only work on developing an exceptional experience for the fans, but also to create a lasting legacy for Qatar, the Middle East, Asia, and the world.
This tournament's planning is based on the idea that generations to come should find our shared planet greener and more equitable. Every venue will be accessible to visitors with disabilities, with priority parking, wheelchair ramps, and accessible seating. The venues also follow green building practices, such as water conservation, carbon management, environmental protection, urban connectivity, biodiversity, and more.
Balldesigner is offering Fairtrade certified customised footballs and a unique concept for "Personalisation of Sportsball". Please contact our local team in Doha for further information.